*giggle*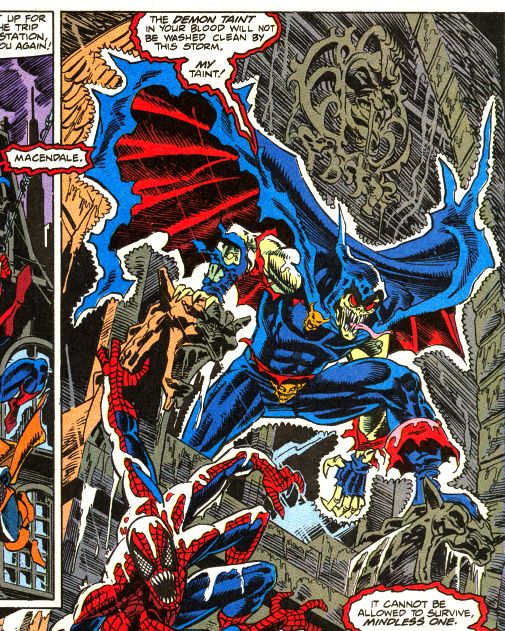 -IT HAS TWO MEANINGS!
S
peaking of unintentional double entendre-
Captain Atom Annual #2:
...in your WHAT, Major Force?!?
-I was waiting for him to break into a rendition of:
I can't quite figure out if he IS crazy for not hitting that, or she just thinks way too highly of herself...
(Deathlok Annual #2)
B

lue Beetle

starts to see the truth in

Justice League America #58: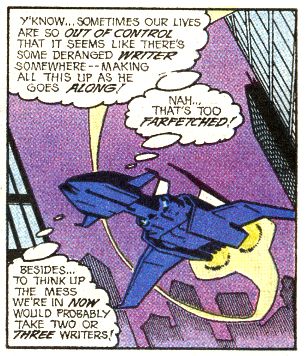 -Brought to you by Keith Giffen, Gerard Jones, & J.M. DeMatteis!
A
nd from
Ghost Rider & Blaze:
Spirits of Vengeance Venom! #5:
You don't have any ears because... you're just bones! BONES!!
~Hahaha: Self-referential!!!
A
nd with that- so ends the
'Little Things...'
blog-launch with two weeks of daily postings! The site will now begin it's regular schedule of new posts
every
Monday
and
Thursday.
So make sure to check back! And check on some of the postings
you may have missed
from the past few weeks- comments are always appreciated, and responded to!
N

ext time: It's ALL Captain Atom!!!