S
o, what happens when you smack
Boom-Boom
right across her face?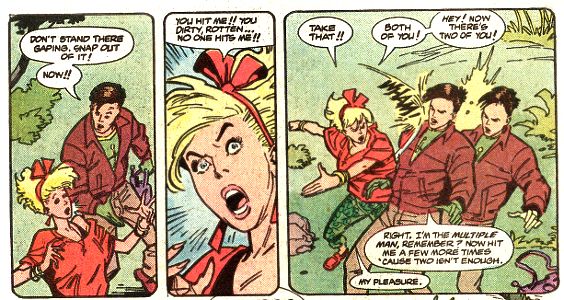 W
hy,
like any good woman,
she develops a crush on you- of course!: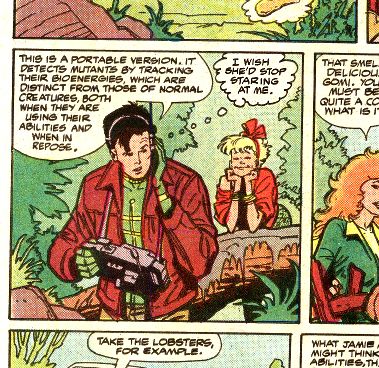 (Fallen Angels #4)
*cough*
-W
hat an amazing reference in
Hellstorm- Prince of Lies #2: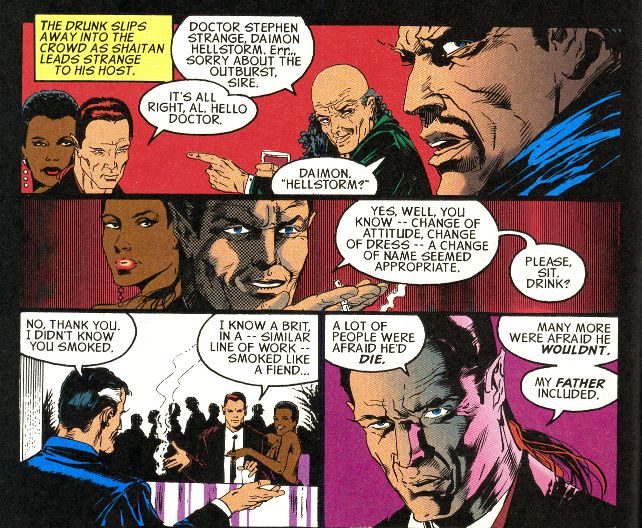 "God's a kid with an ant farm, lady. He's not planning anything."
-Sorry, I love that movie...
"We are not children of celestial fuckin' light, walkin' arm-in-arm into the Age of Aquarius. We are wankers who wreck the planet an' piss on each other, 'til half the world's starvin' an' the other half's busy findin' new ways to keep from noticin' it. That's the fuckin' limit've our potential, believe me."
S
peaking of awesome references- This scene from
The Badger #3
(1983)
makes me smile, not just from the parodistic social-commentary but, because of that hilarious
Cerebus
bit:
A
lso, every
'bad thing'
this guy says that comics contain- I have demonstrated examples of in this very blog. And it has only been around for under a month!!!
(That's your cue to go check out past postings...)