O
h, you
know
it's the
littlest
things in comics that will make me laugh... like every single time
Smoke
says
"Toasty!"
in
Mortal Kombat: Battlewave-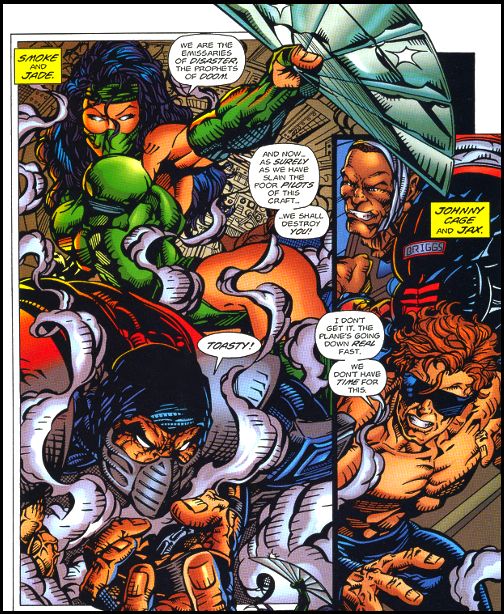 O
verall- this miniseries wasn't exactly a masterwork or anything, it could be a bit repetitive and meandering at times,
and
it had a lot of the story going on in
other
books- but it was still a fun read for a Mortal Kombat fan... I especially enjoyed the issues that had Patrick Rolo on pencils. -Really dug his art-style.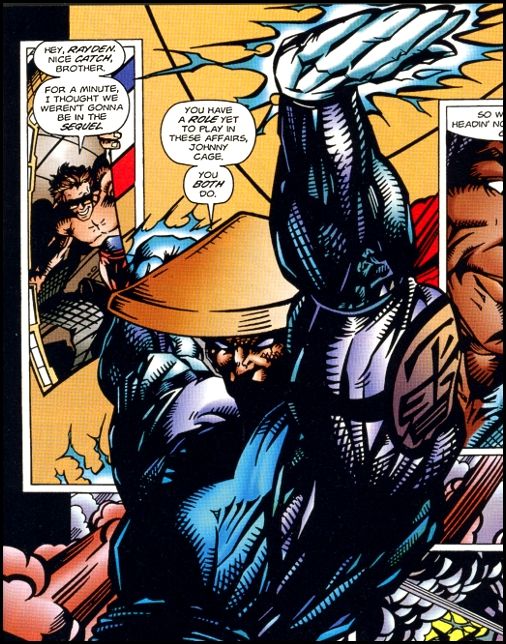 ~Uhhh, I... I've got some bad news for you about that sequel, Johnny...
...And
Raiden
; your ROLE will
yet
be PLAYED
by an entirely different actor!
~M
oving on to 1993's The Ferret: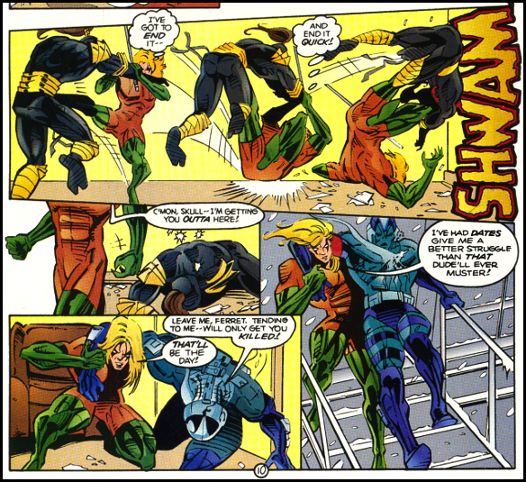 ~S
o...
ummm,
did The Ferret just admit to multiple counts of sexual-assault???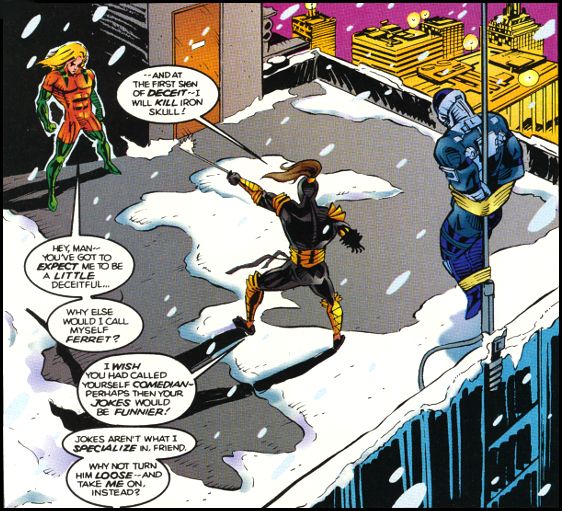 -W
ell, you're half-right... he
should
call himself The Comedian, not in an effort to make his banter wittier, but because of all the raping he does on his dates!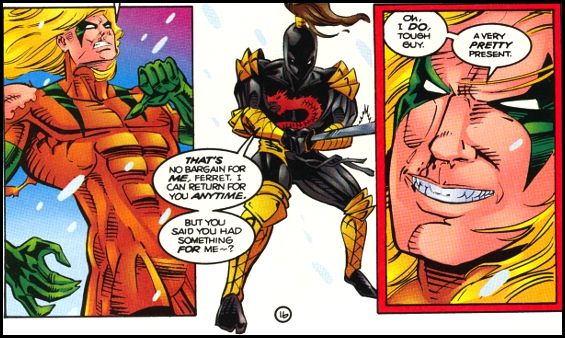 T
his series was VERY action-packed. I love the Dean Zachary artwork! Great colors (that was Malibu's thing- it's the only reason why Marvel bought them!). I liked how the hero is constantly smoking cigarettes... And I especially loved the panel layout in these books- fucking amazing! The end of the tenth, and last, issue?
HOLY FUCK!
Set up in, and paralleled to, the beginning of #1 (with the awesome face-shaped cover!). And how about that dark fuckin' turn issue six takes
out of NOWHERE?!?
Good stuff. I don't want to spoil anything- but I obviously recommend it... You can pick up
all 10 issues
for $10 at
http://www.mycomicshop.com
P
oor Air Man, he gets no respect... as he
shouldn't: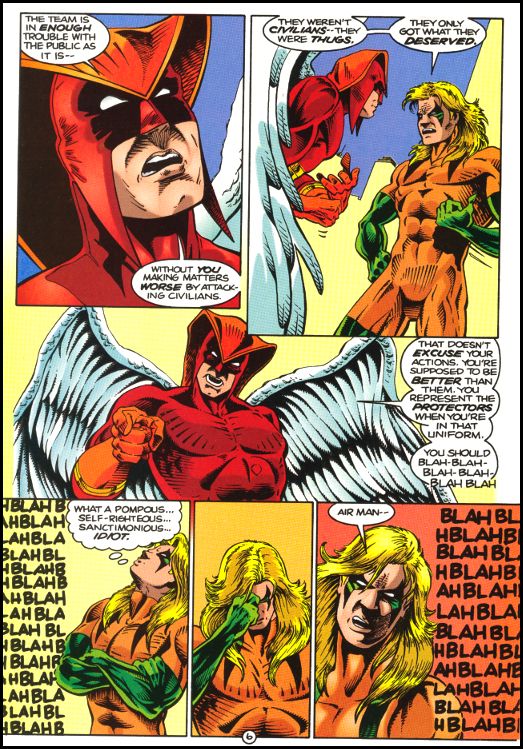 BLAHBLAHBLAHBLAHBLAHBLAHBLAHBLAHBLAHBLAHBLAHBLAHBLAH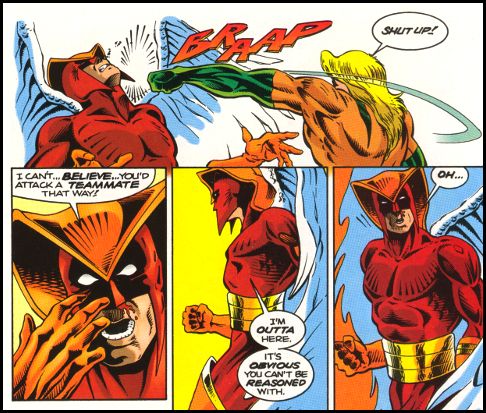 -It's a great little moment.
"Air Man", heh- what a fucking tool.