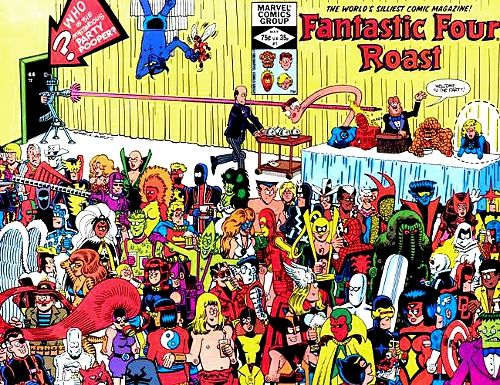 Finally- here are my favorite jokes from Marvel's Fantastic Four Roast #1 from 1982! Hosted (and written) by: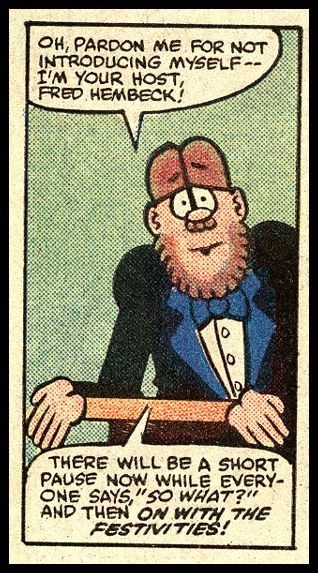 T

he Whizzer has to... you know......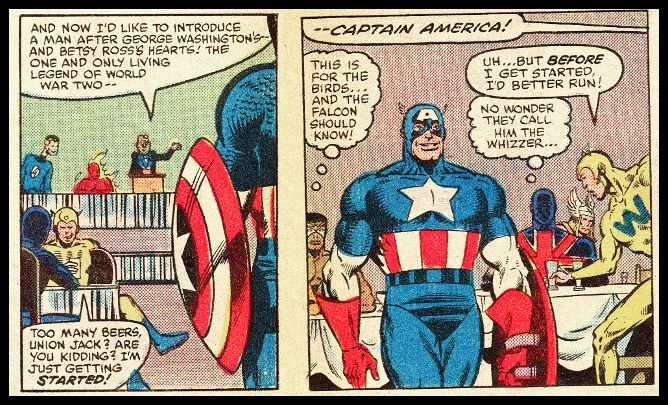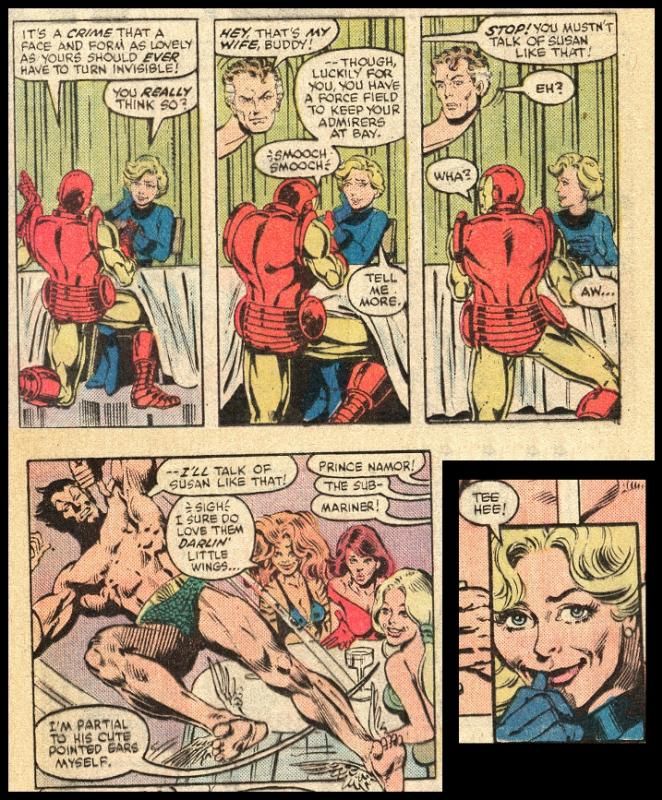 *tee*hee*

INDEED!

J

ust because it's a predictably obvious joke doesn't mean it can't still be funny: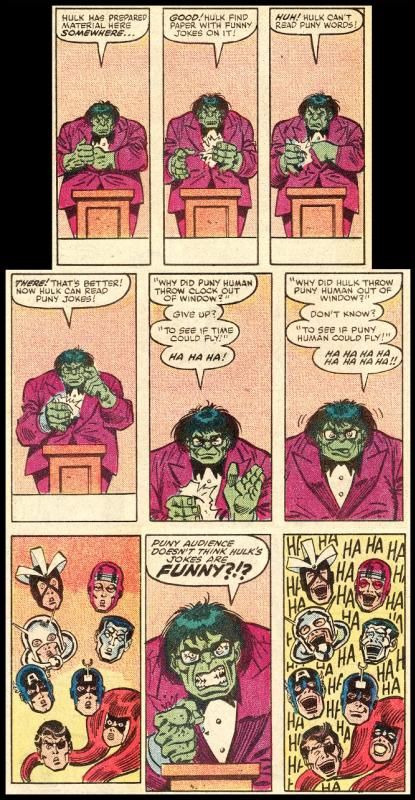 N

orse mythological humor! -Never gets old: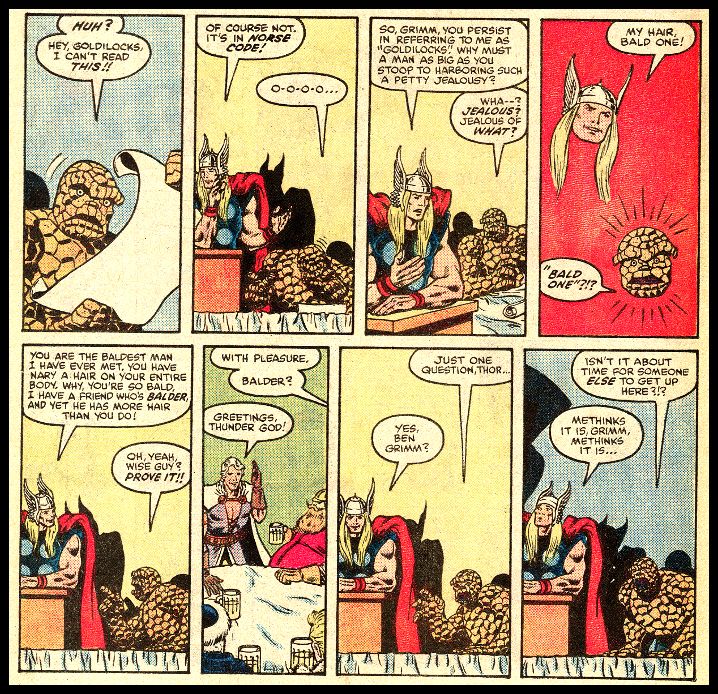 Fuckin' Balder.
(Right-click & View Image for a larger version...)
T

rue to form- Cyclops and The X-Men are DICKS!!!: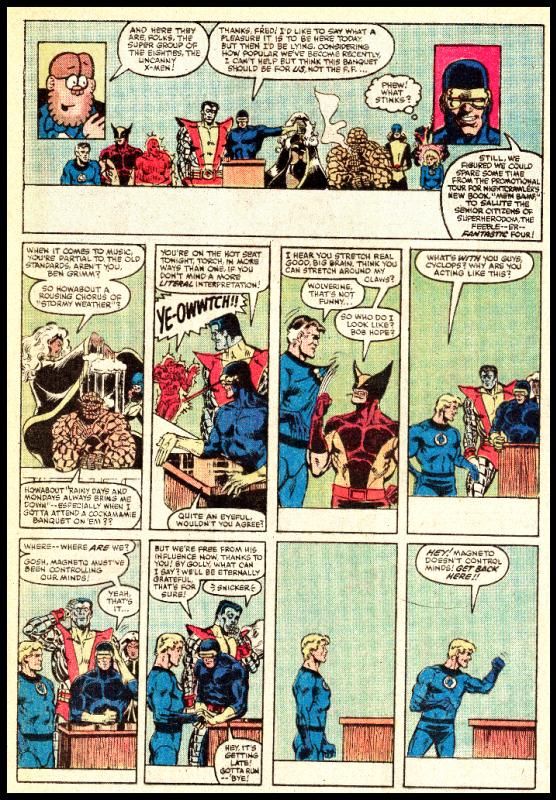 (You can hit Ctrl and the + key to enlarge this image after right-clicking & selecting View Image; if you still have trouble reading it...)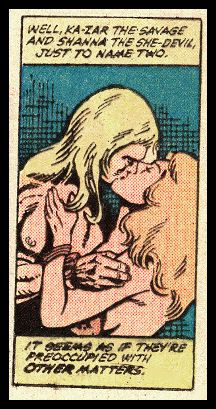 G

otta know when to hold 'em...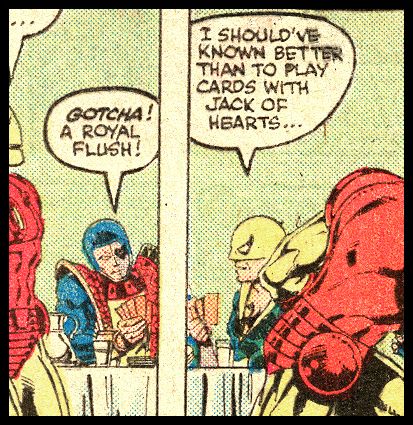 ~E
verybody always blames Doctor Doom... but you know who Doom blames?: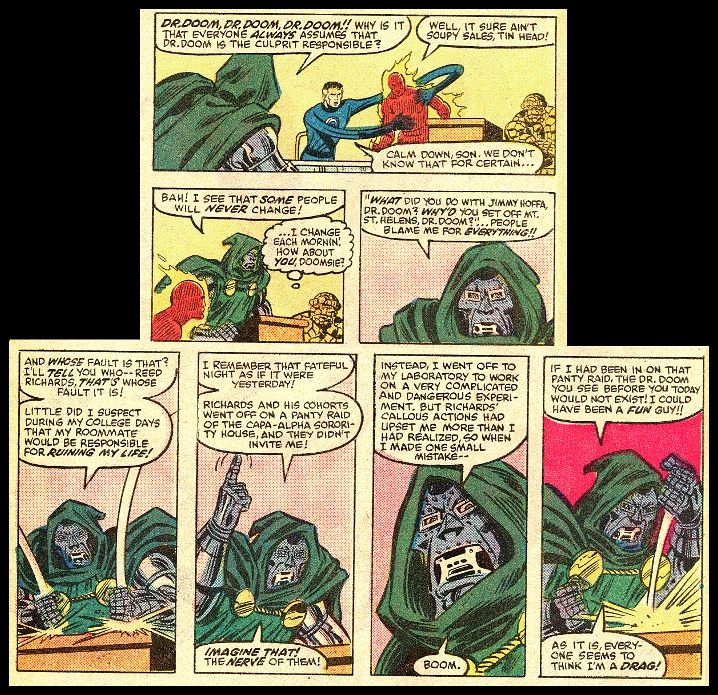 -M

aybe with the power of Captain Universe; she can bring back Hostess...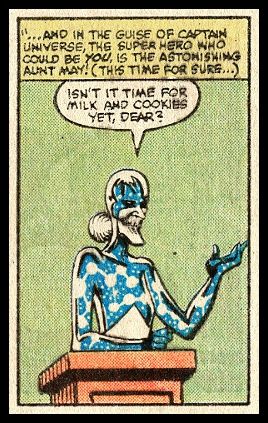 Not an imaginary story!
N

o, that's the Distinguished Competition!: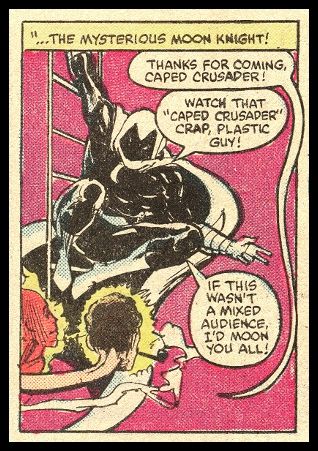 H

a... hahaha... HAHAHAHAHAHA!!!:
A
nd finally- Black Bolt brings down the house... literally: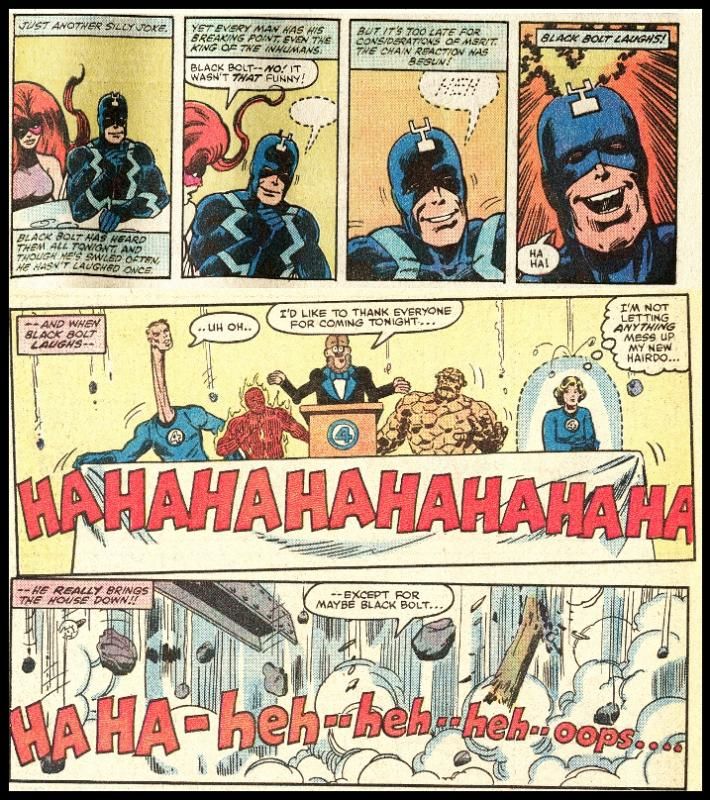 (Right-click & View Image for a larger version...)
-T
here's no false advertising with this book; it's
a Roast
at the FF's expense.
Pages
after pages
of gags... some funny zingers,
but a lot of groaners too.
It does
actually
have a plot-line: A mystery villain is trying to covertly take the Fantastic Four out! Reed becomes wise to this and thwarts the attacks, while not drawing attention to them; so as not to panic the guests,
OR
ruin the party,
AND
have time to piece together
WHO
this mystery attacker is... I don't even want to spoil it for you.
It's a fun book that I definitely recommend.